Our Handmade Christening Gowns and accessories are based on and influenced by the gloriously rich and colourful history of Ireland's ancient past.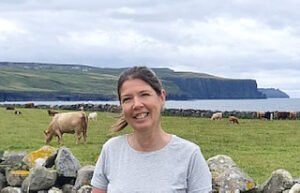 A christening is a memorable time for you, your baby, and all your family. So what better way to mark that special occasion than with one of our specially designed Irish handmade christening gowns.  A christening gown that bears and holds a deep-rooted significance to your family and it's proud Irish history. Ireland is known for its world travelers. People who got up and moved to every part of the globe. These handmade Irish christening gowns carrying ancient Celtic emblems are an ideal way for these people and their children to reconnect with Ireland.
About Us
Our Irish Celtic Collection Gowns are handmade from the highest quality Irish Linen, Satin and Lace. The gowns are adorned with a Celtic embroidery design that originates from your selected Irish ancestral home county. These designs are many hundreds, if not thousands of years old.With thirty-two counties on the whole island of Ireland there's plenty to choose from. 
Here you can find the counties associated with common Irish surnames.
Why not keep your Irish connection alive by choosing a christening gown that holds a precious link to your family history for this and other generations to come. This is our
shop page
.
Our Mission
At Helen Marie designs, we understand the importance of Irish heritage to families around the world.I was inspired to create unique handmade christening gowns to connect both babies and families to their Irish County that they cherish so dearly.These handmade christening gowns are embroidered with a Celtic design from High Crosses and old Celtic Crosses in Abbeys and Monasteries throughout Ireland.Each designed scroll is included with the gown displaying "A piece of Ireland, and Irish History ".