Hi, welcome to my blog.  My name is Helen and I design and handmake Irish Christening gowns, Communion gowns, or gowns for special occasions. This County Mayo Christening gown is a lovely example of its kind. All of our gowns are handmade and I do the embroidery myself to ensure the highest standard of work.
County Mayo Christening Gown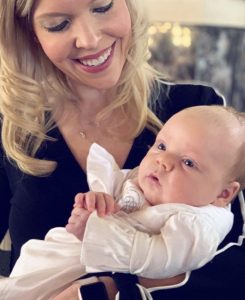 I was so excited to make Irish gowns for Irish families around the world. Connecting your baby to your Irish heritage by choosing  the Irish county gown selection or Lace and satin gown selection
Here is baby Jack wearing the Mayo gown. He is from the Windy City – Chicago. His grandmother got in contact with me as their family roots are from County Mayo. She was so excited to get not only the gown but the whole story behind the design.
Interested in one of our Christening Gowns?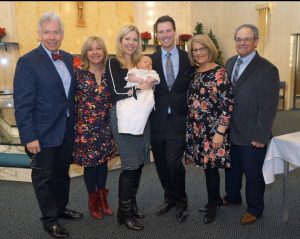 If you are looking for a certain county design you need to check out our Celtic Christening Gowns selection.